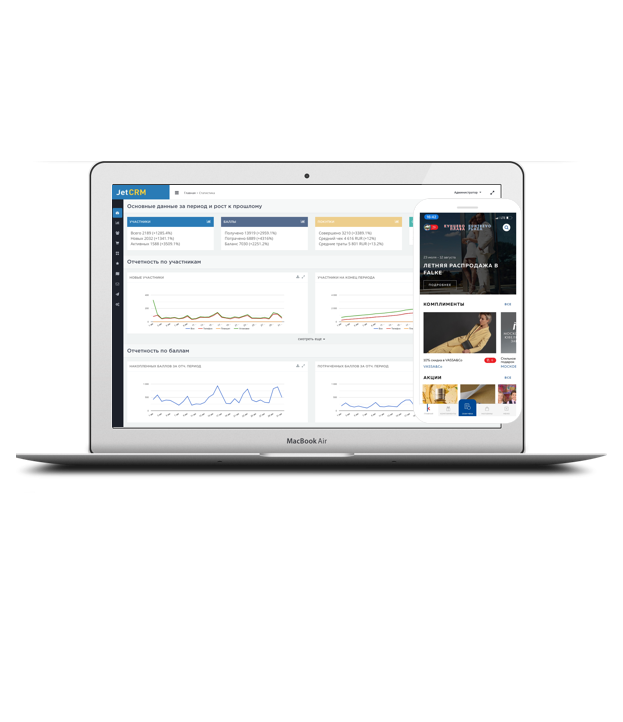 Increase the frequency of visits
Customers base collection and activation.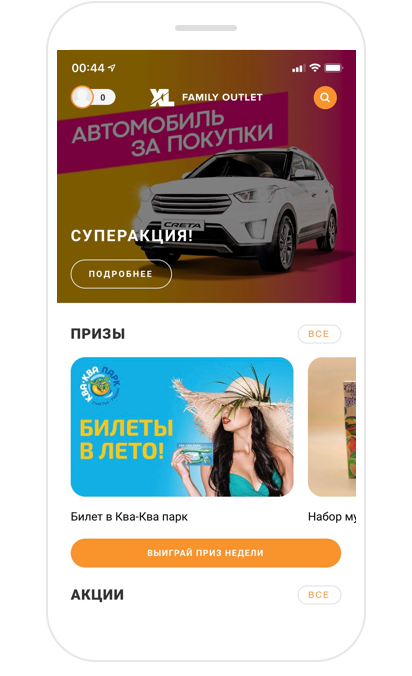 Lucky draw of super prizes. Participants register purchases in the mobile app and receive digital coupons and notifications. Save shoppers' time and engage.
More participants, higher engagement and smooth management with online reporting.
Watch the video of our client's case::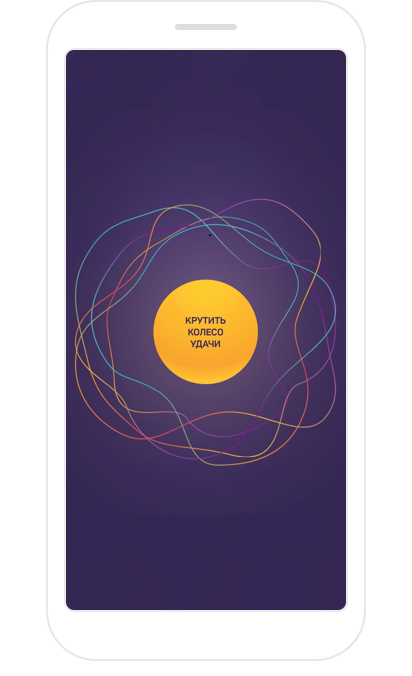 Instant prize draw. Give your customers more shopping emotions!
Customers get used to play. And make shopping in your mall.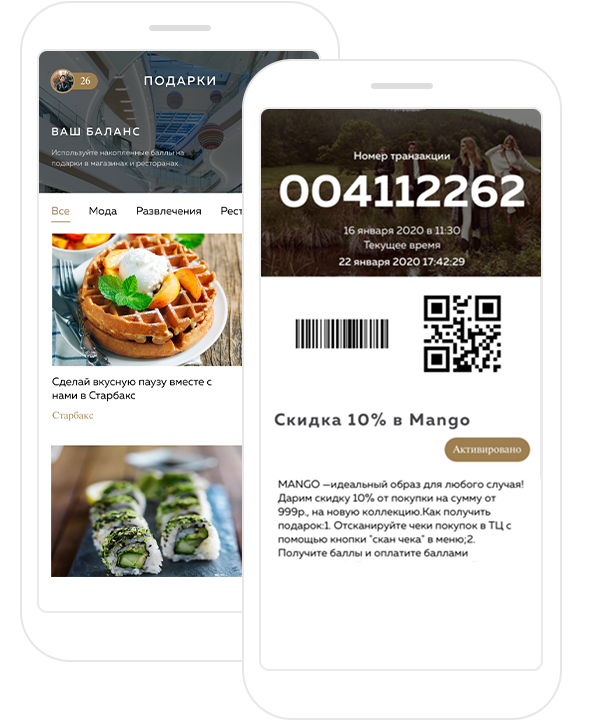 Bonus loyalty program and rewarding catalog. Bonuses per each purchase. Compliments, discounts and gifts for customers.
Transfer all of the shopper's spending to your mall.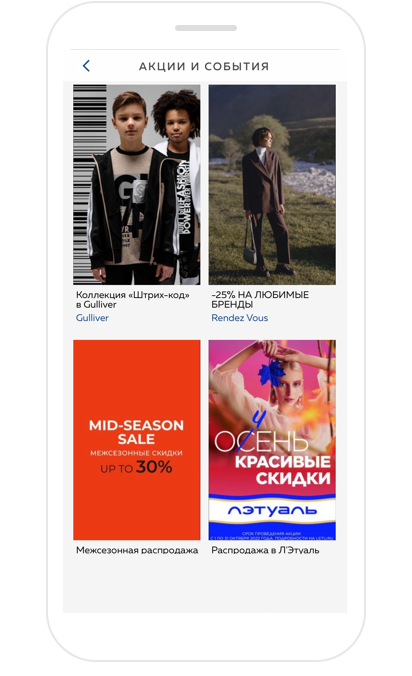 All news about promotions is always at the cistomers fingertips. With automatic notifications they won't miss the start of sales.
Announce the interesting promotions early then competitors.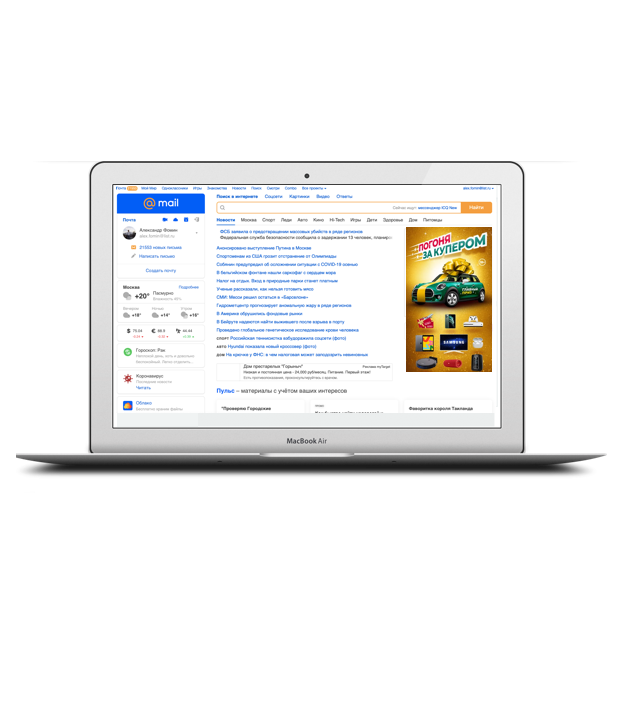 Personalized offers for loyal customers. Targeted communications to collected database.
Effectively increase the traffic.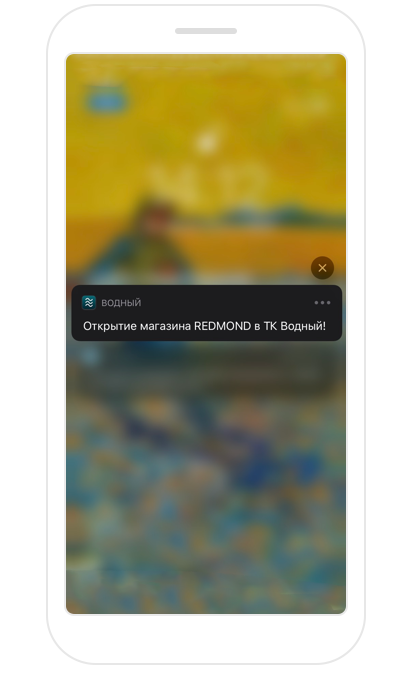 Multichannel communications: push, email, sms. Segmentation and trigger deliveries. Personalized communication to everyone!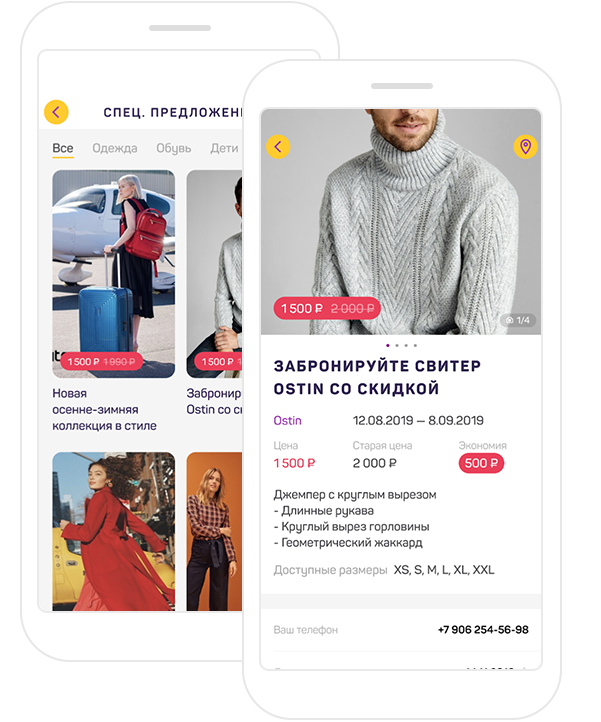 Marketplace for tenants. Customers select products online. Order delivery or make click-and-collect.
New digital channel for tenants sales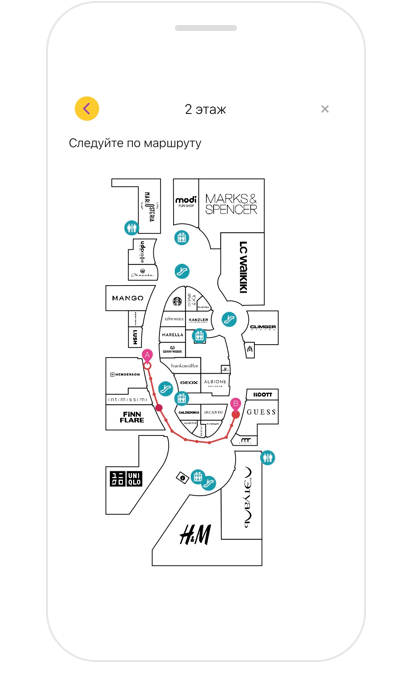 Mall navigation and parking payments by bonuses. Tenants promotions on the map.
Help customers to navigate and they will spend more time on shoppping.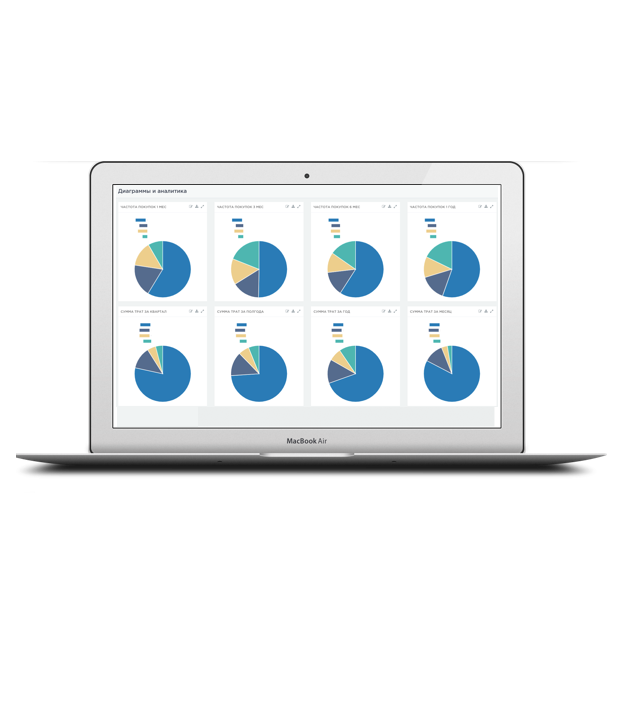 Business analytics. Growth of traffic, receipt sum and frequency of visits.
Manage your customer base on data
User surveys results
More
Ready to recommend app to friends
Более
Find the interface
friendly.
Among our clients Israel, Turkish, Hungary and Russian compaines: Afimall, Kashirskaya Plaza, Kapitoliy, XL Family Outlet and 15+ other malls.
Download the apps example
ХОТИТЕ ПОПРОБОВАТЬ?
Оставьте свой email и имя, мы с Вами свяжемся.